UPS
Providing discounts of up to 50% on a broad portfolio of services, including air, international, ground, and freight.

YRC Freight
Providing shipment solutions.

Counsel Financial
Providing attorney funding.

Signal Financial
Providing full financial services.

Association Health Programs
Providing significant insurance advantages to NACA members.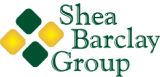 Shea Barclay Group
Providing assessment, evaluation, and placement of professional liability insurance for law firms.

LoislawConnect™ by Wolters Kluwer
Providing online access to comprehensive, up-to-date primary law and tools to improve research efficiency.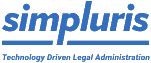 Simpluris
Providing class action settlement solutions.

The Center for Auto Safety
Providing special pricing for a listing on the Center's Lawyers & Experts page.
Marketing & Communications

eJustice
Providing solutions for Internet marketing.

Privacy Data Systems
Providing everything you need to securely communicate online.

TheMarketPro
Providing your organization with fresh and creative marketing services.