Foreclosure

& Homeownership
If you are facing foreclosure, you are not alone. According to industry analysts, the total number of foreclosures by the time the current economic crisis subsides could be anywhere between 8 and 13 million.
The foreclosure process can be intimidating for many homeowners, therefore, it is important to keep in mind that there are options available that allow you to keep your home or sell or transfer your home quickly before a foreclosure sale.
Foreclosure Process
When lenders initiate a foreclosure on a home, the process is either judicial or nonjudicial, depending on what state you live in. Each state has their own set of procedures and considerations. In a judicial foreclosure, the process goes through the state's courts. Here, a lender usually files a lawsuit and then attempts to convince a judge why the homeowner's default should allow the lender to foreclose and take the property. In a nonjudicial foreclosure state, the foreclosure takes place without the involvement or supervision of any court. Here, homeowners are unable to raise defenses unless they have an attorney, who files an affirmative action in court, requests an injunction to stop the foreclosure, posts a bond (often thousands of dollars), and persuades a judge to enjoin the foreclosures.
Defending yourself against a foreclosure can be a complicated process in any state. If you are threatened with foreclosure, we recommend obtaining legal help immediately to protect your rights. This is particularly critical if you believe that you may have been taken advantage of by the lender or are the victim of a foreclosure related scam.
NACA has attorneys across the country who are dedicated and willing to provide legal assistance concerning foreclosure issues. Find an attorney.
Government Programs
In early 2009, the Obama Administration implemented the Making Home Affordable Program (MHA), which includes opportunities to help keep families in their homes by modifying or refinancing your family's mortgage. The Administration's main foreclosure-relief program is the Home Affordable Modification Program (HAMP), which is designed to provide incentives for servicers to lower homeowners' monthly mortgage payments with loan modifications. Even though HAMP is designed to help homeowners, the ability to keep your home depends greatly on the competence and commitment of your loan servicing company, your ability to get legal help, and your persistence in a process that is often difficult and frustrating. Having a consumer advocate is very important in helping your way through the loan modification process.
NACA members can help you. Find a consumer attorney in your area. Or find a housing counselor.
For more consumer information on HAMP and other federal foreclosure-relief and housing programs, you can take a look at the following websites:
Foreclosure Rescue Scams
Not coincidentally, the subsequent increase in foreclosure rates has led to an increase in rescue scams. The alleged "rescuers" use various scams with disastrous consequences for already desperate homeowners. While waiting for the promised relief that never comes, homeowners are not only scammed out of thousands of dollars that they cannot spare, but also fall deeper into default and lose valuable time in saving their homes from foreclosure.
Mortgage foreclosure rescue scams generally fall into one of the following three categories,
Bailout: Here the scammer pays off the default amount in exchange for the homeowner surrendering the title to their house. The homeowner is then told they can rent their house back from the scammer until they are able to payback what is owed. Ultimately, under unconscionable rental terms the homeowner defaults, is evicted, and loses all the equity in their home.
Bait and Switch: This scam occurs when the homeowner does not realize he is surrendering ownership of his house in exchange for a "rescue." Either the sale documents are forged or the homeowner is led to believe that he is only signing documents for a new loan to make the mortgage current.
Phantom Help / "Loan Modification Specialists": Here the supposed rescuer charges very high fees for basic phone calls and paperwork that the homeowner could have done himself. Or, the rescuer will make promises to represent the homeowner in negotiations with the bank, but will then do nothing to save the home. Many of these scammers use deceptive tactics to market their "services" as an affiliate government-run loan modification program even though that is the furthest thing from the truth.
Basically if it sounds too good to be true, then it usually is too good to be true. If you have questions about a deal you are entering, talk to an attorney or a housing counselor first! If you think you've been a victim of a foreclosure rescue scam or other foreclosure fraud, contact:
NACA members can help you. Find a consumer attorney in your area.
Reverse Mortgages
Reverse mortgages are a special type of home loan that let homeowners over the age of sixty-two convert the equity in their homes into cash without having to sell their homes. These loans are often popular options for senior citizens because they offer a cash source, which can help meet unexpected medical expenses, make home improvements, and supplement Social Security and other expenses.
Unfortunately, as the popularity of reverse mortgages grows, so does the potential for fraud. Predatory lenders, unscrupulous loan agents, and dishonest brokers may target senior citizens who may be anxious about their financial security. Deceptive practices and allegations of high-pressure sales tactics are being more frequently encountered as senior citizens are being taken advantage of under the guise of a helpful and legitimate reverse mortgage.
If you are considering a reverse mortgage, you should shop around. Compare your options and the terms various lenders offer. To learn more information about reverse mortgages go to:
If you suspect that someone involved in the reverse mortgage transaction may be violating the law, let the lender or loan servicer know. Then, file a complaint with:
FTC: 1-877-FTC-HELP (1-877-382-4357)
Your State Attorney General's office or state banking regulatory agency.
Check out our Foreclosure Brochure here.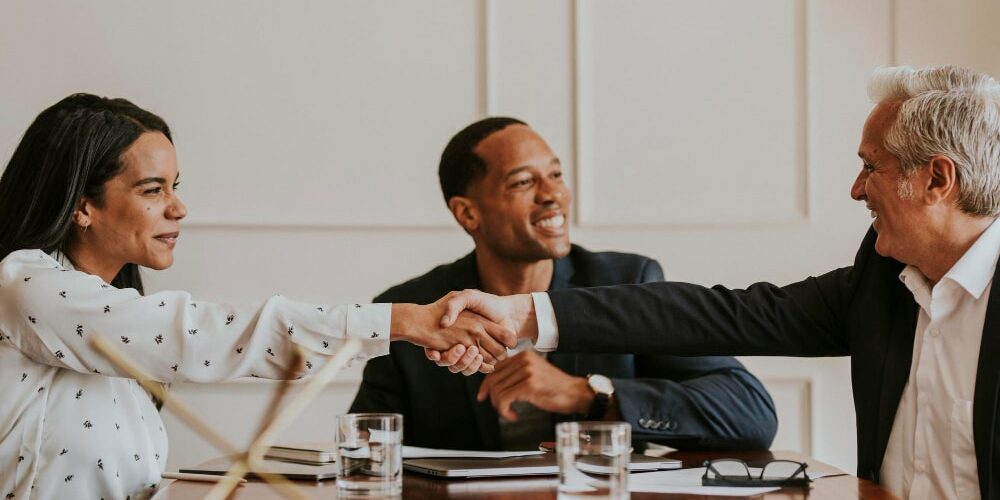 NACA does not provide legal services or advice. The information on www.consumeradvocates.org is for informational purposes only and is not legal advice or a substitute for legal counsel. The information contained on www.consumeradvocates.org may or may not reflect the most current legal developments.
NACA provides links to attorneys, organizations, and governmental entities that promote justice for consumers and are involved in curbing abusive and predatory business practices. We do not intend such links to be referrals or endorsements of the linked entities.
As an organization devoted to consumer justice, we are committed to educating consumers like you about their rights and helping them achieve justice for themselves and for their communities. Look around our website to learn about some of your basic rights, to find some help, and to join with us in our effort to build a fair and just consumer marketplace.
We realize that your experience has likely been very difficult and you may not want to retell your story, but by sharing your story you will be helping us drive national and local debates as well as discussions with policymakers. You have the ability to potentially make a difference so that other consumers don't have to endure what you've gone through.