Grow Your Auto Practice
Session Chairs
Why You Should Attend This Event
In most parts of the country, there are more auto cases than attorneys to handle them. Running a successful auto fraud practice is often a balancing act between finding the best claims to bring forward to find relief for clients and earning attorney's fees. Look beyond the usual claims to build a thriving auto practice through bringing adjacent claims and viable auto class actions. Learn the advanced discovery that makes you a stronger litigator and provides the evidence needed to secure better results for your clients.
What You Will Learn
How to spot and litigate adjacent claims to increase the value of your cases
How to spot viable class action auto cases
How to become a stronger auto litigator through improved discovery and intake procedures
Thank you to our generous sponsor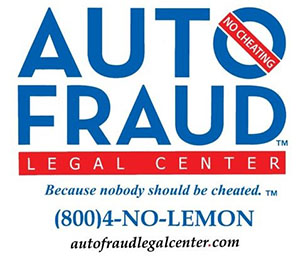 ONLINE REGISTRATION IS NOW CLOSED. NACA MEMBERS CAN REGISTER ONSITE.
Agenda
Tuesday, May 2, 2023
8:00 a.m.-9:00 a.m.
Registration & Continental Breakfast
9:00 a.m.-10:00 a.m.
Mining for More Gold: Finding Additional Claims in Your Existing Caseload

List case types and key factors to look for in determining good cases.


Drew Sarrett

Nathan DeLadurantey

Sophia Romero

Moderated by: Jennifer Hendrickson
10:15 a.m.-11:45 a.m.
Adding Class to Your Caseload: Identifying Class-worthy Cases in your Auto Fraud Caseload

Identify types of claims/statutes asserted in auto context and key factors to look for in determining good cases for each class.


Joshua Feygin

Ronald Frederick

Amey Park
11:45 a.m.-12:45 p.m.
Lunch hosted by CPT
1:00 p.m.-2:00 p.m.
Take or Pass: Vetting the Potential Client and the Case

Determine if there is sufficient evidence to take an auto case.


Angel Rose Kwaterski

John O'Neal
2:15 p.m.-3:15 p.m.
Math for Auto Fraud Attorneys

How to handle math issues associated with auto fraud finance cases.


Daniel Blinn

Christina Gill Roseman

Moderated by: James Hurt Jr.
3:15 p.m.-3:30 p.m.
Coffee Break 
3:30 p.m.-4:30 p.m.
Defending the Defenders: Representing and Protecting Servicemembers

Identifying methods of protecting service members who are more likely to be targeted by or subject to losses due to auto fraudsters.


Gregory Babbitt


Drew Sarrett

Moderated by Sarah Timmers
Wednesday, May 3, 2023
7:30a.m.
Registration
8:00 a.m.-9:00 a.m.
Breakfast and Legislative and Regulatory Updates

Daniel Dwyer

Christine Hines
9:00 a.m.-10:00 a.m.
Win your Case through Written Discovery: Advanced Discovery Topics

Tackling the difficult discovery challenges that arise during litigation.


Elliot Conn

John Cole Gayle Jr.


Moderated by: Corey McGaha
10:15 a.m.-11:45 a.m.
How to Prepare your Case for Arbitration

Get tips and insights on how to prep your case for arbitration.


John Hendrickson

Tashia Zeigler
11:45 a.m.-12:45 p.m.
Lunch
1:00 p.m.-2:00 p.m.
Finding and Getting that Money: Judgment, Awards, and Locating Sources of Payment

Identifying how to recover in auto fraud cases-sources, resources, tips, tactics, etc. This session will be an ethics session.


Amy Beth Clark-Downing

Sebastian Korth

Susan Yeck
2:15 p.m.-3:15 p.m.
Hot Topic Tables: Roundtable Conversations

Attendees will join in-depth, roundtable discussions on topics covered in the Auto Practicum.
Registration Information
Tracks
Conference Communities